Last week, Antefil showcased their unique technology in front of the worldwide composites community at the JEC World in Paris as one of 20 finalists in their Startup Booster event. Over 150 innovative projects from 30 countries entered the competition.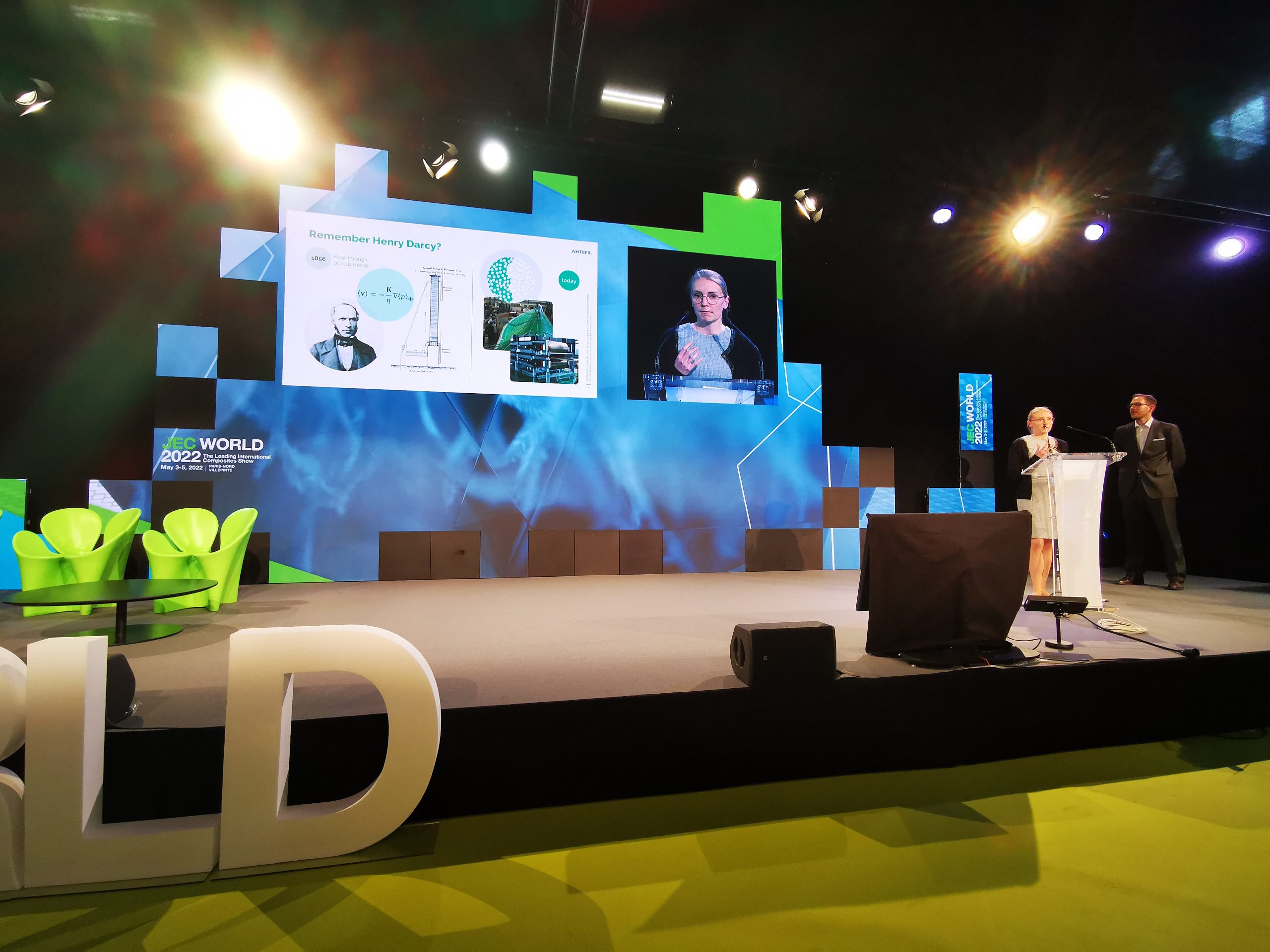 Antefil Composite Tech took part in the prestigious Startup Booster competition at JEC World last week. Antefil was the only Swiss startup among the finalists selected to pitch in front of a live audience and jury and to exhibit their product at the Startup Village.
Christoph Schneeberger, co-founder and executive lead, and Nicole Aegerter, co-founder and operational lead, pitched their unique coating technology that enables more cost-effective and energy-efficient production of lightweight structures.
The jury of the Startup Booster competition included experts such as Jelle Bloemhof, Head of Manufacturing Technologies of Composites at Airbus, or Karl-Heinz Fuller, Head of Future Outside & Materials at Daimler.
"The Startup Booster was a huge opportunity for us. For the first time, we were able to present our technology to the international composites community," said Christoph Schneeberger.
"The participation at the JEC Startup Booster is another step on our way to lead the composites industry into a more cost-effective and energy-efficient future," Nicole Aegerter added.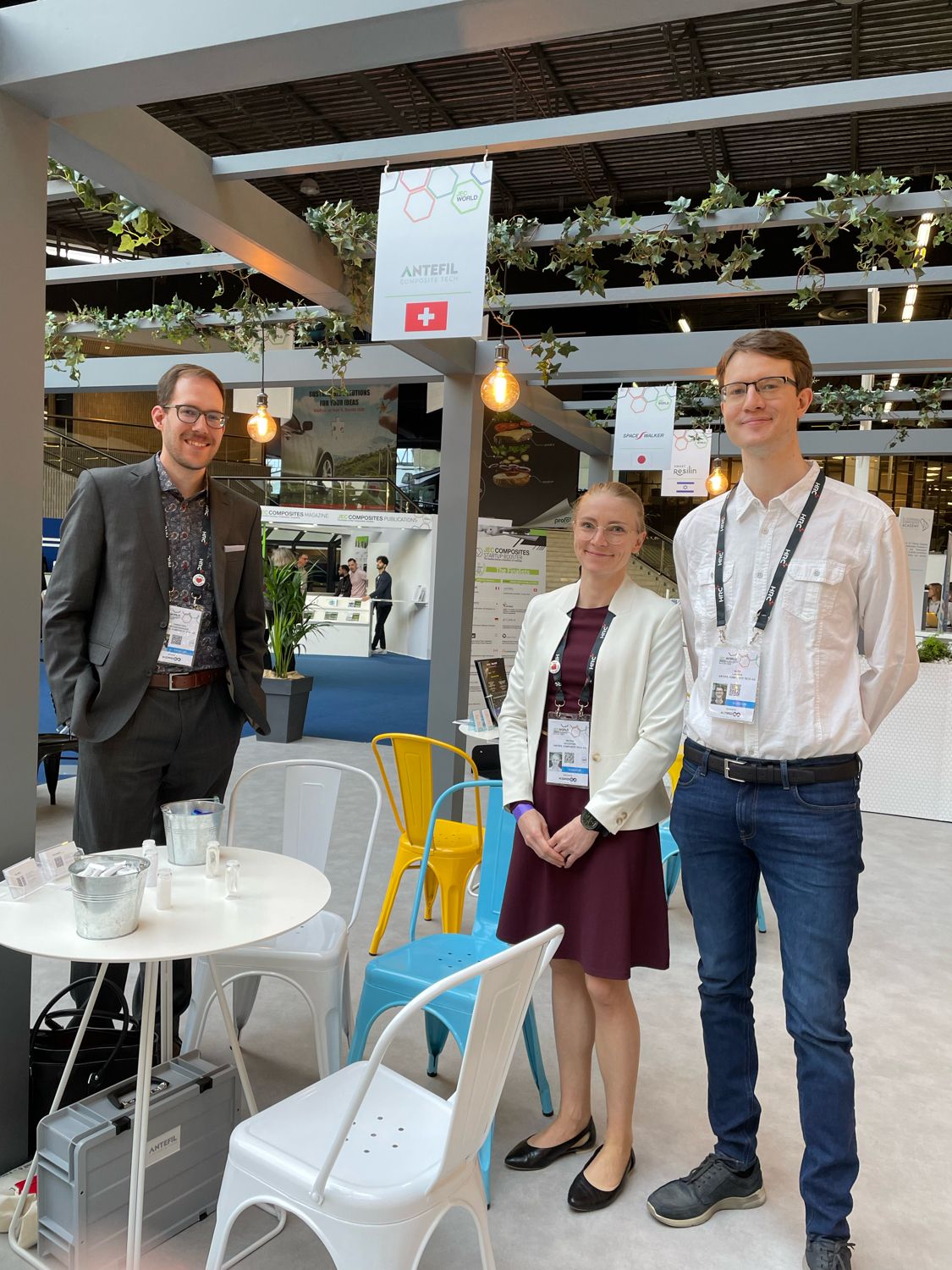 About Startup Booster
The Startup Booster competition featured 20 finalists chosen out of 150 applications from 30 different countries. The competition is part of the annual JEC World in Paris, the leading international composites show. Launched in 2017, Startup Booster has already fostered the emergence of 600+ innovative projects from 50+ countries, 80 finalists and 30 winners, including Arevo, Continuous Composites, CompPair, Fortify and Vartega.
About Antefil
Antefil Composite Tech offers a more cost-efficient and cleaner way to produce lightweight moving structures for industrial applications. Its patent-pending technology allows the production of glass fibres that are individually coated with a meltable, recyclable plastic. With these fibres, lightweight structures can be manufactured using a minimal amount of pressure and heat.
This innovative approach leads to various advantages compared to traditional moulding techniques. These include time and energy savings because of shorter cycle times, as well as aerospace quality structures that can be recycled. Therefore, the Antefil technology stands for an efficient, circular production of composites – even at a large scale.
Founded in 2022, the Swiss startup has already won various awards, such as the Venture Kick initiative and the ETH Zurich Spark Award. For more information about Antefil and its unique technology, visit their website: antefil.com
Press Contact
Christoph Schneeberger
Co-founder & executive lead
Mobile: +41 79 584 89 76
cschneeberger@antefil.com
Access our press kit at antefil.com/press-kit